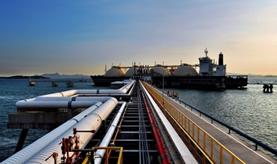 Iranian company MobasherNourDarya and Italian Danieli company plan to set up a new steel mills with the 2 million tons output of crude steel annually by using direct reduced iron in Persian Gulf Mining and Metal Industries Special Economic Zones (PGSEZ).
HamidShahsavari, the General manager from Mobasher company said "the project requires about $ 1.183 billion, and it will need 2.1 million tons of pellets per year for the plant by using copper sulphide ore smelting system, the pellets will be provided by the domestic producers or imported from overseas.
Iran plans to add 10 million tons annual output in PGSEZ steel production by using blast furnace for pig iron making. Facing the challenge in scarcity of water resources, the Iranian steel industry are always based on sea water desalination. Because natural gas is mainly stored in the Persian Gulf or the surrounding area, so steel industry at coastal areas of southern Iran will be very competitive.